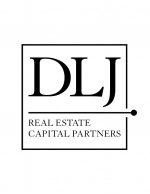 Legal Information & Terms of Use
DLJ Real Estate Capital Partners, LLC. All Rights Reserved. Any copying of information or documents published on this website without prior written approval from DLJ Real Estate Capital Partners, LLC ("DLJ RECP") is strictly prohibited. DLJ RECP is a registered investment adviser under the Investment Advisers Act of 1940. The purpose of this website (including any portion of this website available only to investors) is limited to providing you with general information on DLJ RECP's services and philosophy. The material on this site is for informational purposes only and DLJ RECP does not render or offer to render investment advice through this website. Additionally, the material on this site does not constitute a representation that the services described therein are suitable or appropriate for any person or entity.
This website and the information contained herein are provided "as is". The information contained on this website is gathered from sources deemed to be reliable; however, DLJ RECP does not warrant the accuracy, adequacy or completeness of the information and material contained on this website as of the viewing date and expressly disclaims liability for errors or omissions in such information and materials. DLJ RECP does not make any commitment to update material or information on this website.
Portfolio investments illustrated here were selected based on their investment themes, which are illustrative of DLJ RECP's current investment strategy. These investments are not necessarily reflective of overall performance. The portfolio investments highlighted on this web site were selected for illustration purposes only and it should not be assumed that any investment described will be profitable or that the investment decisions we make in the future will be profitable or will equal the performance of any investment discussed. This information should not be considered a recommendation to purchase or sell any particular security or investment.
Past performance is not necessarily a guide to future performance. Nothing on this web site should imply that past results are an indication of future performance. Nothing on this website constitutes or forms a part of any offer for sale or subscription of, or any invitation to offer to buy or subscribe for, any securities, nor should it or any part of it form the basis of, or be relied upon in connection with any contract or commitment whatsoever. DLJ RECP may only transact business or render investment advice in those jurisdictions where such it is registered and/or notice filed or where it is otherwise excluded or exempted from registration and/or notice filing requirements.